It is true that three moving violations on your driving record in twelve months will result in the suspension of your driver's license. If you simply ignore or forget about a traffic ticket the court will notify the DMV of your failure to appear which will result in the suspension of your driver's license. Even if you simply plead or are found guilty and you pay the fine you could end up paying higher insurance premiums for years.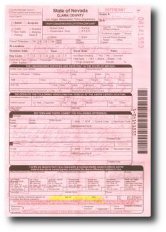 TO BE FREE OF YOUR TRAFFIC TICKET TROUBLES
1. Submit your traffic ticket information online.
2. Retain our law office for a flat fee of just $49.95.
3. Sit back and relax while we handle your case.
Any information you submit will remain confidential and will not be shared with anyone outside of our office. The legal fee is what we charge to represent you in court. Once you submit your ticket information we will review the details of your case and let you know that we are working on your case. You will be able to log in at any time to see what we are doing and when we have finished working on your case we will let you know exactly what you need to do, if anything, to close your case with the court.
To submit your traffic ticket information, Click Here.